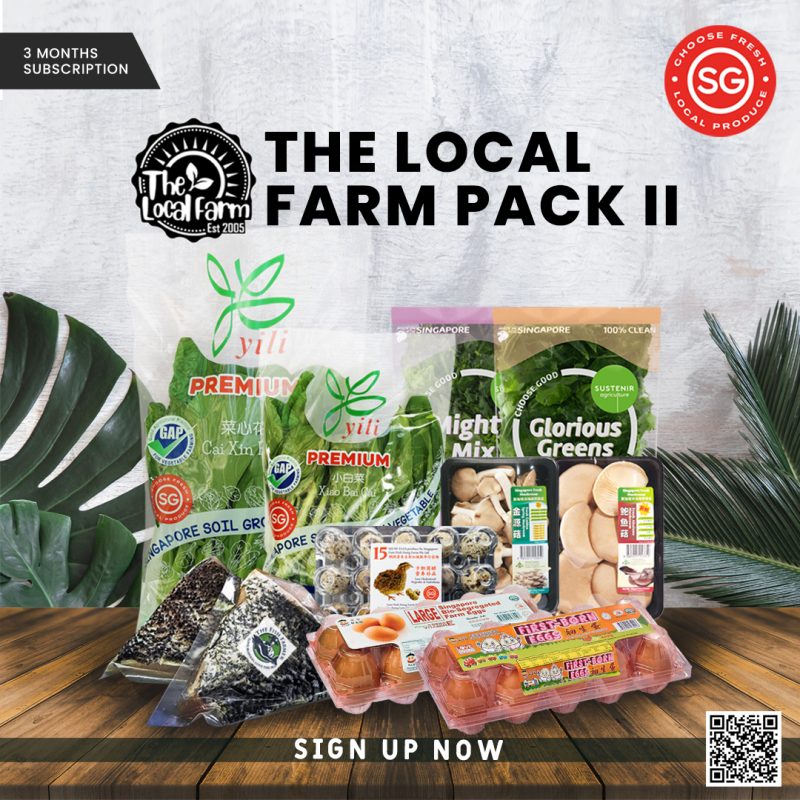 SIGN UP NOW
TLF Pack is our way of expressing our appreciation and support for all our local farmers who have worked tirelessly over the years to provide people with fresh produce. As a way of bringing them closer to the community, we launched the TLF Survivor Pack subscription model with our local farmers in April 2020, for rolling out in July 2020. 
Why should you subscribe to the TLF II Pack? We have 5 reasons for you to consider.
We've taken your feedback into consideration with this newly-curated pack, and have also added more farm-fresh goodness for your enjoyment!
* Selection of produce may be subjected to change based on the farmer's harvest.