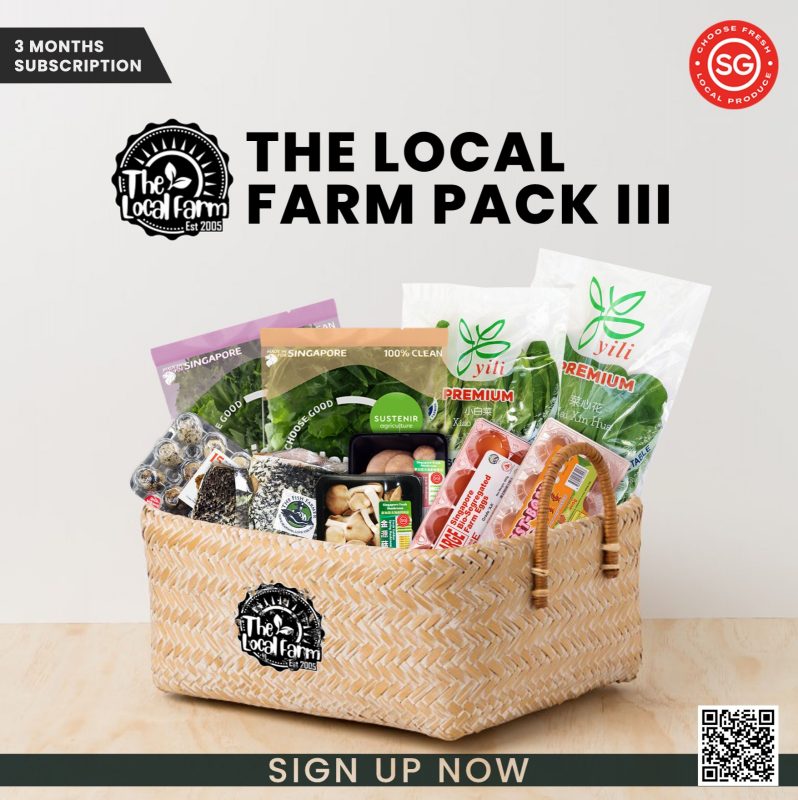 SIGN UP NOW
LET'S HEAR IT FOR TLF PACK III !
Yes, we're baaaack to spread the love for more local farm fresh goodies.
Subscribe to our TLF Pack III to show your appreciation and support for our local farmers who've worked tirelessly over the years to provide Singapore with fresh local produce.
What's more, the TLF III packs will be delivered right to your doorstep!
And here are 5 reasons why you should support our local farmers.
We can all do our part to support one another, especially during this pandemic period. Remember, together we can overcome adversity. Stay safe!
* Selection of produce may be subjected to change based on the farmer's harvest.