The Local Farm presents
NO FARMERS NO FOOD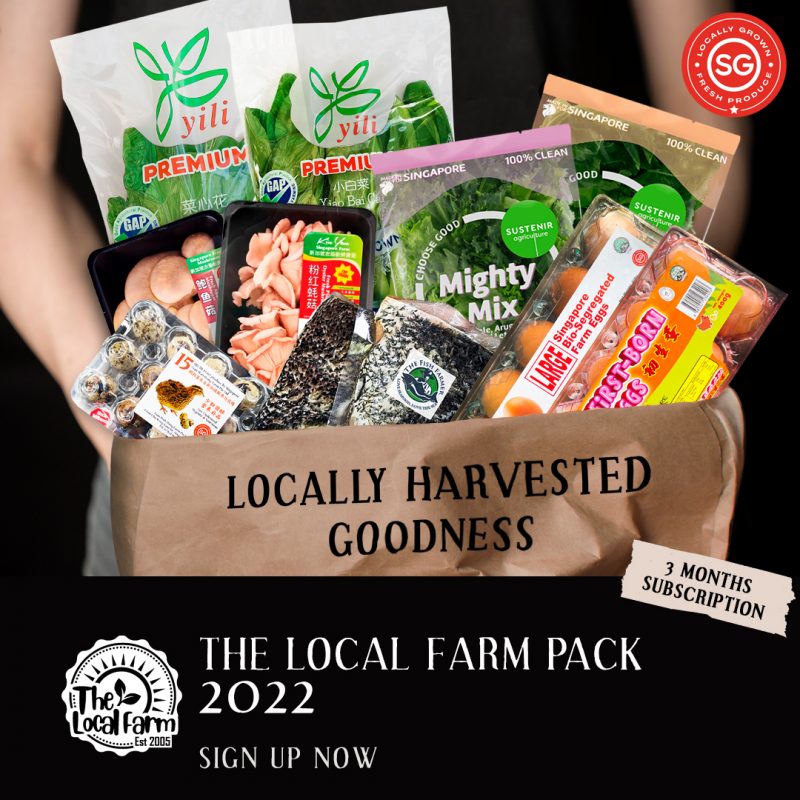 At The Local Farm (TLF),
we go by this simple saying: no farmers, no food.
This is why we believe in the importance of bridging our local farms in Singapore closer to people,
and building meaningful connections between both!
We approach this through the curation of various experiences under the EAT, WORK, & PLAY concept:
with our TLF Bistro & Grocer, monthly TLF Packs,
along with specially-tailored TLF Adventures for families and kids alike! 
START NOW WITH US!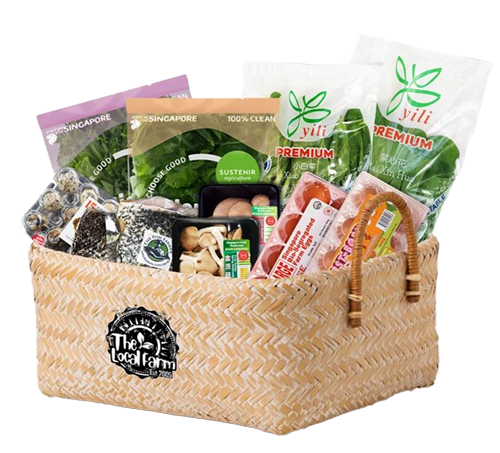 THE LOCAL FARM PACK
LET's HEAR IT FOR TLF PACK! Yes, we're baaaack to spread the love for more local farm fresh goodies.
Subscribe to our TLF Pack 2022 to show your appreciation and support for our local farmers who've worked tirelessly over the years to provide Singapore with fresh local produce.
What's more, the TLF Packs will be delivered right to your doorstep! And here are 5 reasons why you should support our local farmers. We can all do our part to support one another, especially during this pandemic period. Remember, together we can overcome adversity. Stay safe! *
*Selection of produce and prices of packs may be subjected to change based on the farmer's harvest.
The Local Farm is proudly a Gardenasia concept.
Food Security is complex but Food is Not! 
Did you know? Singapore has over 200 registered farms as of 2020. As a small city-state that imports more than 90% of our food and  in order to achieve Singapore's 30 by 30 goal, we need to be united in our approach and efforts to:
1. Increase local farms to produce 30% of Singapore's nutritional needs
2. Support our local produce by buying from our local farmers
3. Encourage local farmers to improve productivity by harnessing technology
The time is now to rethink, rework and rebuild a new future for Singapore where food security and sustainability take centre stage, to cultivate new perspectives for our current and future generations.
Why? Because, "no farmers, no food".
** NOTICE **
TLF pack subscription is currently closed. Do watch out for our next subscription in June.