The Local Farm presents
NO FARMERS NO FOOD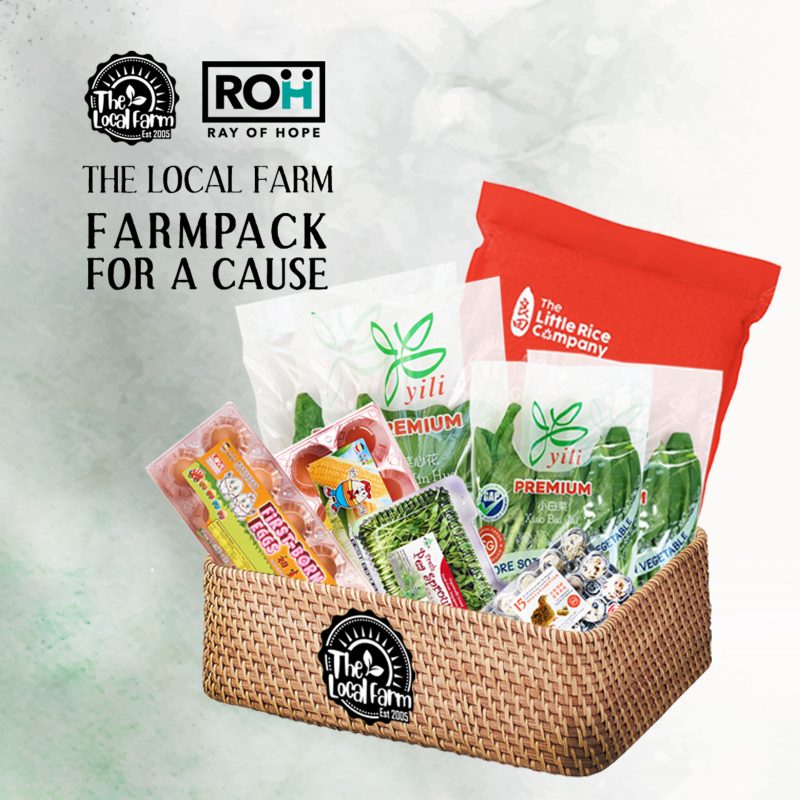 The Local Farm (TLF),
envisions a world where farm-to-table is embraced as a way of life, simplifying the way people buy local produce and supporting local farmers while promoting sustainable practices and fostering a resilient and vibrant local food system.
We approach this through the curation of various experiences under the EAT, WORK, & PLAY concept: with our TLF Bistro & Grocer, monthly TLF Packs, TLF Xchange , TLF Weekend/ Festival & along with specially-tailored TLF Adventures for families and kids alike!
Donate now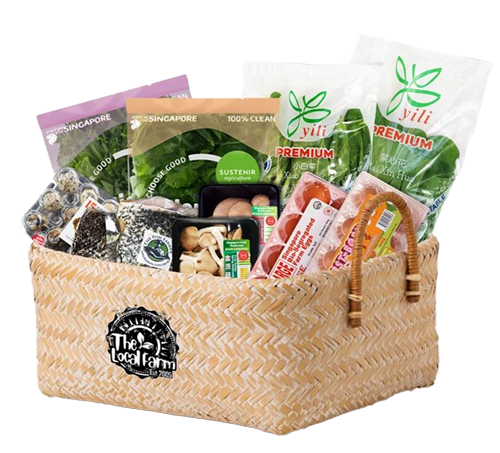 THE LOCAL FARM PACK
"Farmpack for a Cause" initiative by the Local Farm (TLF)  has been providing Farmpacks to underserved families since 2020. To date, The Local Farm has supported more than 2000 beneficiaries with quality FarmPacks, through sponsorship from corporate and individual donors.
In partnership with Ray of Hope, our new campaign will run until 30 June 2023 and is raising funds for 10,000 Farmpacks to be distributed to families identified by Ray of Hope.
Each Farmpack is specially curated and locally sourced to provide a nutritious Farm-to-Table experience to families in need. Because at The Local Farm, we believe every person deserves a good Farm-to-Table experience.
Contents of 1 TLF Farmpack* ($50+ each): 
02 trays of farmed hen eggs (10 eggs per tray)
04 packs of fresh, leafy vegetables (250g per pack)
01 tray of farmed quail eggs (15 eggs per tray)
01 pack of nutritious pea sprouts (200g per pack)
01 pack of 2kg low GI rice
*All produce is locally sourced at fairtrade.
*Includes administrative fee of $13.80+ per pack for admin, storage, delivery & logistics by Gardenasia Pte Ltd (TLF).
*All donations are tax deductible 
The Local Farm is proudly a Gardenasia concept.
Food Security is complex but Food is Not! 
Did you know? Singapore has over 200 registered farms as of 2020. As a small city-state that imports more than 90% of our food and  in order to achieve Singapore's 30 by 30 goal, we need to be united in our approach and efforts to:
1. Increase local farms to produce 30% of Singapore's nutritional needs
2. Support our local produce by buying from our local farmers
3. Encourage local farmers to improve productivity by harnessing technology
The time is now to rethink, rework and rebuild a new future for Singapore where food security and sustainability take centre stage, to cultivate new perspectives for our current and future generations.
Why? Because, "no farmers, no food".